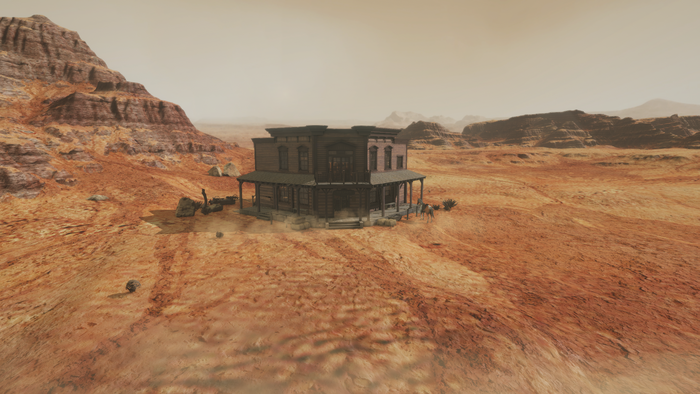 Dorado is a "western themed" Biome, the music and terrain appear to be loosely based on the southwestern USA. It is a desolate land, rugged and filled with hills and ravines. A bartender sells items in the saloon which is the only building in the biome. The terrain within the biome is two levels. There is the lower area with the saloon, 3 craters and where almost all the animal locations can be found. The upper area is slightly smaller than the lower area but is still worthwhile to investigate fully as are the craters on the lower main level.
As of 2.20 there seems to have been an alien invasion in the biome that is interesting, changes have been made to the craters also. Various Humanoid Mutants also inhabit the biome now.

Current as of the 2.26 patch.
Tamed and Cured (Found)
Untamed and Uncured
Materials
Rocks and Ores
Rare Items
Rare: Unique
Rare: Spawned
Crafting
Chemicals and Aid